The delegation of Victorya State University (Australia) visited and worked with CVI Pharma High-tech Pharmaceutical Factory
During the visit to Vietnam, the delegation from Victoria State University (Australia) visited and worked with CVI Pharma hi-tech factory. The delegation was led by Sir John Brumby, President of the Victorian International Education Advisory Council, President of the Victorian Breakthrough Quarter, and 15 representatives who were the Director/Vice-Director/Principal/Vice-Principal. Chief/Educational Counselor/Chief Representative of Vietnam in Australia/Chief Representative of Victorya State in Vietnam/Southeast Asia Regional Manager in Victorya…in charge of the field of International Military Relations and/or Research.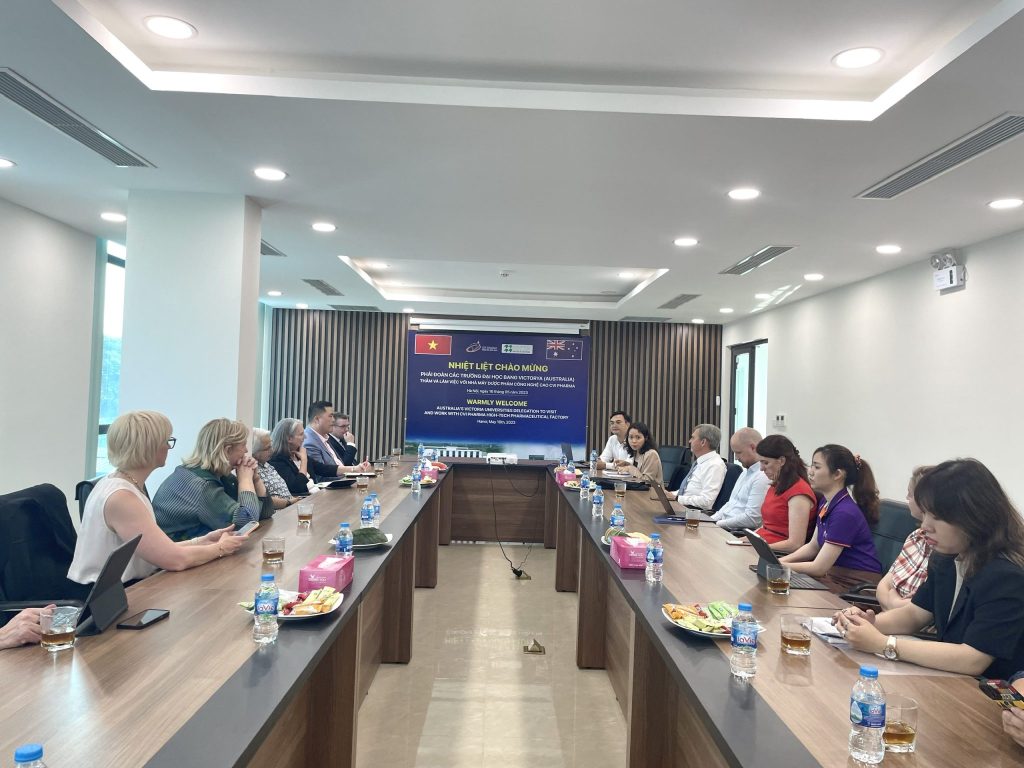 At the meeting, Chairman of the Board of Directors Phan Van Hieu introduced an overview of the mission, organizational structure and production capacity as well as important quality certificates on production standards of the Technological Pharmaceutical Factory. high CVI Pharma. In which, it is emphasized that CVI is a strategic partner of many leading domestic and foreign research institutes and universities in pharmaceutical chemistry. The company focuses on investing in infrastructure with modern extraction systems and production lines and high-quality human resources to promote its strengths in Research and Development of cosmetics and cosmetics from natural herbs. Directly visiting the showroom, discussing in detail about the CVI products being processed, Mr. John Brumby expressed his interest in the cooperation in Research & Development of cosmetics from natural herbs.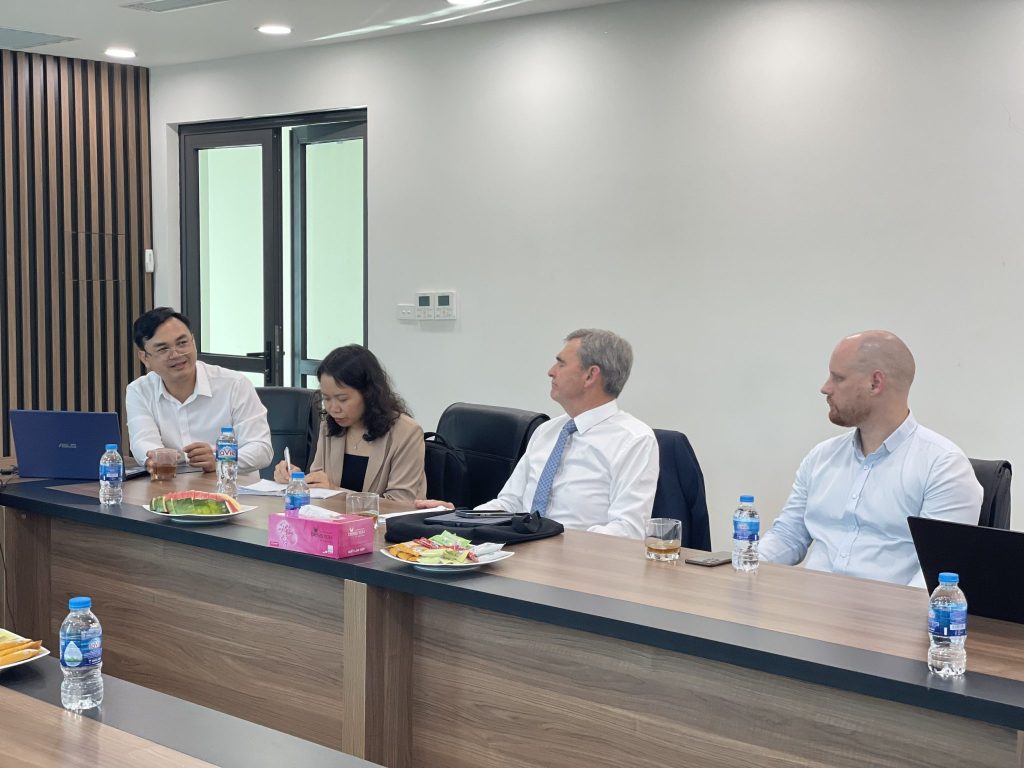 Victoria is globally renowned for its research and education, attracting investment and cooperation from around the world. Other Victorian universities also have cutting-edge research and development networks and capacities, including RMIT University, Deakin University, La Trobe University, Swinburne University of Technology, Australian Catholic University (Catholic University of Australia). ACU), Victoria University and Federation…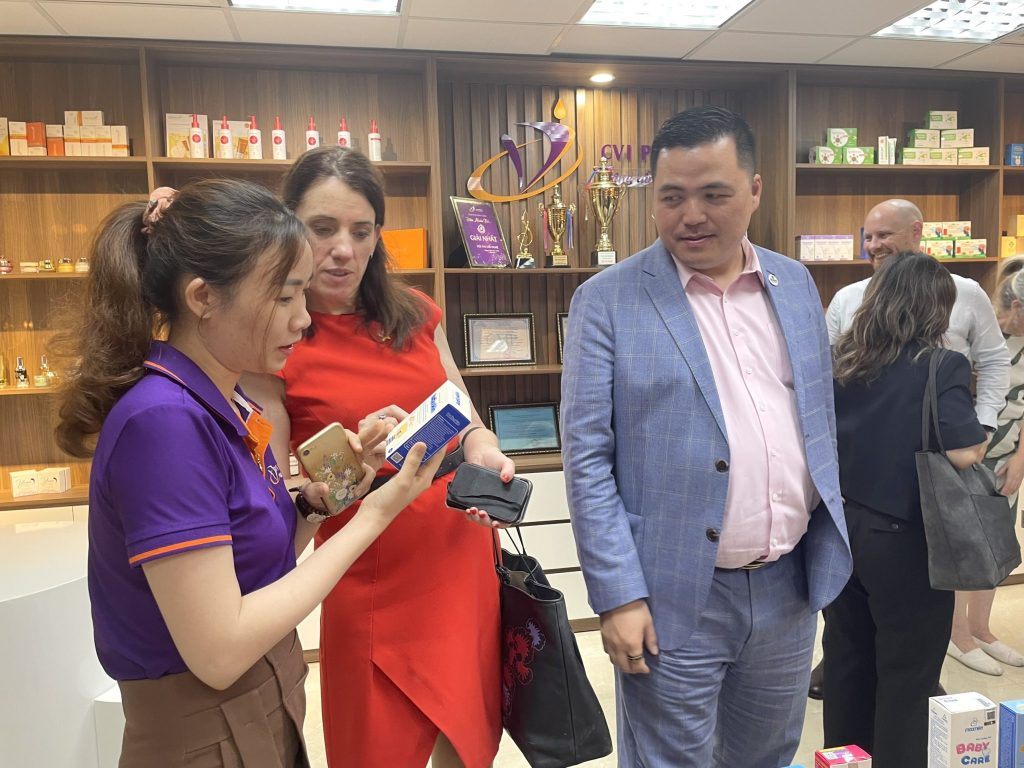 The meeting is part of activities to celebrate the 50th anniversary of the establishment of diplomatic relations between Vietnam and Australia, and also strengthen Victoria's position as an education, trade and investment partner. strategic investment of Vietnam
Tin tức mới